Insights
Graph Suite Launched
The learnings from our beta compiled into one compelling suite.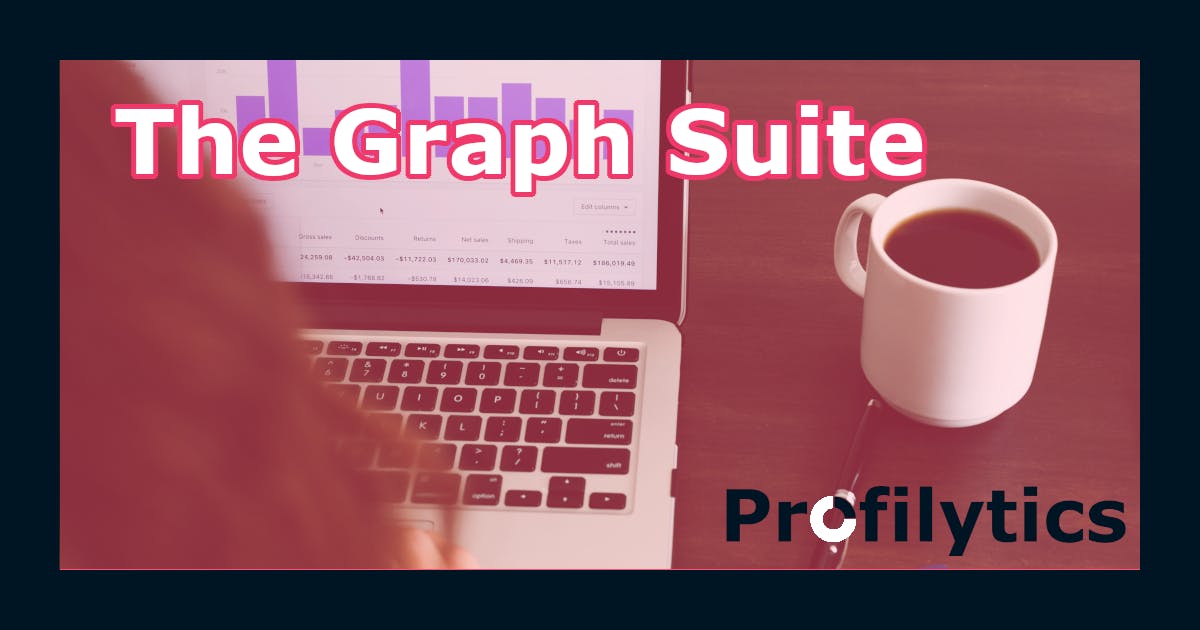 Today we want to share a big news from the profilytics team with our fans, users and future customers! After testing our current dashboard for OnlyFans in a closed beta for the past couple of months, we have gotten lots of interest and feedback from the community on how to further develop our platform.
The more people we asked and the more users experienced our platform we saw a red thread that guided us to redefine our vision for a truly helpful and integrated data suite that helps to drive social media growth!
The Graph Vision
Graph is a term used for several tech products and social media tools and one that was more than fitting for what we are building! A Graph in its common meaning shows the relation between data, which is exactly what Profilytics is putting as its mission.
We started out providing creators with insightful and extensive statistics for their OnlyFans accounts, to help them see trends and gain a better understanding about their fans and followers.
But the Graph Suite will go beyond that and is set to become the very first holistic meta dashboard solution for social media profiles. With a range of supported platforms creators will be able for the first time to connect and import all their profiles into one analytics service!
The consolidated data engine at the heart of our Graph Suite will analyse accounts in a way that creators can understand what content is gaining fans and how that relates to growth and income across all their profile. This will enable users to coordinate their strategy in a simple way, see what works across all social networks and help to create better performing content and get more growth faster.
Our Roadmap
The Graph Suite is a gigantic vision that will leapfrog the posibilities for creators to analyse their profiles and use data to propell their growth. That means lots of work for us to get a product that incorporates the grand vision crafted by our team and early supports!
With our current dashboard already focused on the integration of OnlyFans data and still receiving continous improvements, we aim to kick-off development on the Graph Vision in end of November 2020.
A first beta test, with the ability to track Twitter, Reddit and OnlyFans profiles, for select users is scheduled to commence in the beginning of 2021. We hope to bring the full Graph potential to general availability before Summer 2021!
Beyond Graph
In our work with the creator community we have always realised there is a need for platforms to go beyond data and analytics and help to take action based on the insights.
That is why we grow our team over the next months to start developing products that tackle challenges from distributing content and growing a following to copyright protection and DMCA takedowns. Stay tuned for more on this soon!
If you want to be part of our journey, as an early tester or help craft the products at Profilytics, reach out to hello@profilytics.fans!