Insights
Why and how to use a link list
As a digital creator you are often maintaining multiple profiles on different platforms to reach a bigger audience. A link list can help you keep them connected.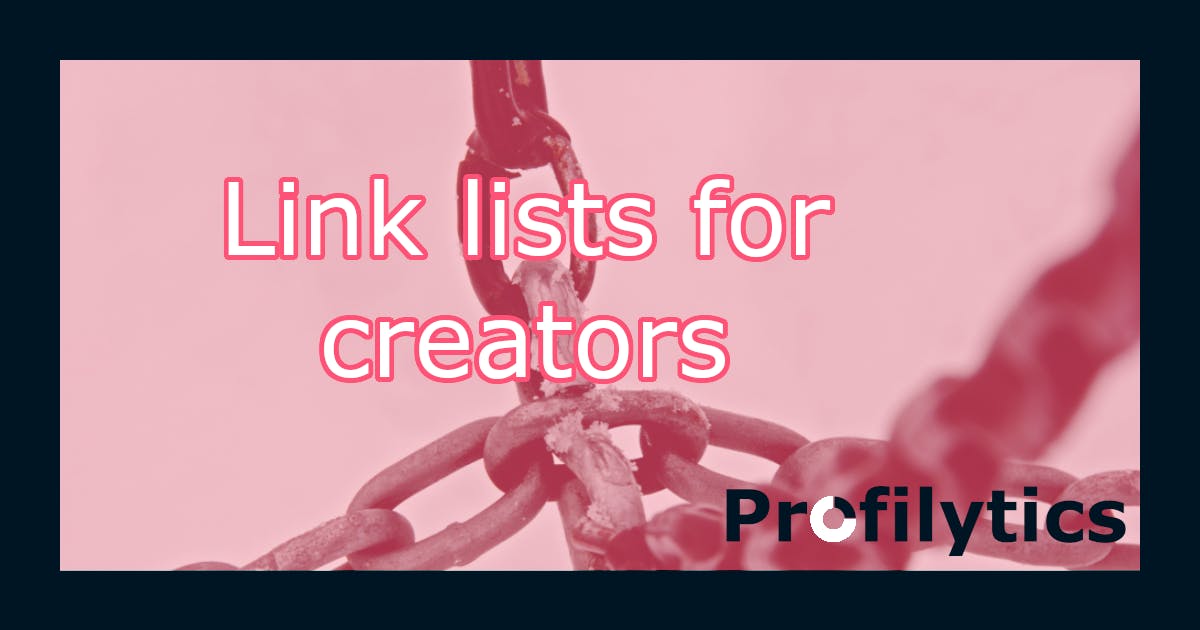 To make it easy for followers finding all their profiles many creators rely on link lists that connect Instagram with Twitter, Reddit, TikTok and vice versa. But is this a good idea and how to do the same for your profiles?
The case for a link list
The internet is highly fragmented and as a creator you need to hustle every day to reach your audience wherever they are. Instagram, Reddit, TikTok, Twitter just to name a few platforms where you most likely already maintain a profile. To give your fans the most exposure to you and win their attention over other creators it is important to get them to see your content as often as possible.
Chances to maintain a fan longer increase rapidly they more they interact with your content. But to interact with your content they must see it first, which isn't all that easy on modern social media. If a fan follows two or more of your profiles the likelihood they will see your posts increases with every platform they subscribe to you. Providing a link list that connects all your profiles can help make it easy for fans to follow on multiple accounts.
Platform or your own website
Now that it is clear how a link list can support your follower growth lets look at the two options you have to build one. You can of course set up your own website and build link list yourself, for example with one of the many website builders like Wix and Squarespace. However this comes usually with additional costs and a somewhat steep learning curve as you need to figure out how to create your own website, even if it is just a simple link list.
The other option is to use one of the many specialised link list platforms that come with all features creators need built in. Here you can hit the ground running and get your link list up in minutes without the need to learn a new system. You also often get statistics and simple customisation features to make your list stand out.
Link lists on linktr.ee
Linktree is one of the pioneer services introducing link lists to millions of Instagram influencers and really promoting the benefits and functionality of link lists. It provides a very established and stable platform that lets creators set up their own link list for free. However to get all features a monthly fee is charged, which may be a bit hefty for the value a link list delivers to you.
Link your profiles on allmylinks
AllMyLinks is a well known alternative to Linktree and likewise provides a solid link list service to social media creators. It is completely free and boosts analytics features, as well as payment and content integrations for select countries and services.
Special solutions with xswipe.co
xswipe.co is the best solution for creators in niches that other services are not supporting. Here you find a completely free profile that connects unlimited accounts, lets you upload previews of your content and even has a built in fan multiplier.
A link list is easy to setup when using one of the many all purpose and specialised services and can benefit your social media growth substantially. It makes it easy for your followers to discover all your profiles, find all your content and interact more with you. Free services like xswipe.co can help you to unlock all these benefits in less than 5 minutes.